COMPREHENSIVE PAIN MANAGEMENT​
Pain & wellness institute of Texas wants to help you with your chronic pain
COMPREHENSIVE PAIN MANAGEMENT​
Pain & wellness instutue of texas wants to help you with your chronic pain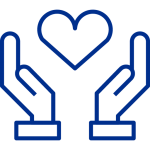 We strive to provide the best quality of care to our Bulverde/Spring Branch Texas community. We believe in a comprehensive approach to your pain and overall health to get your life back.
Each patient receives a customized treatment plan, which focuses on their individual needs and goals. This ensures the best possible outcome on their journey to manage their pain.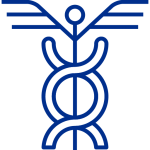 Our goal is to find the source of your pain, and then to provide the best, most efficient treatment. Our philosophy is to combine state-of-the-art medicine with compassion and professionalism to provide you with exceptional care.
Multi-modal Pain Treatments
Multi-Modal Pain Treatment is the use of medicine originating from different drug classes as an alternative to opioids.
Interventional Pain Procedures
Interventional Pain Procedures are minimally invasive injections and blockers that are used to help control and manage pain.
Acupuncture is a treatment the stimulates the nervous system which increases your body's production of natural pain killers.
Have you ever meet a Dr. and end up with a instant connection. Its rare. Well only 3 times in my life has this happen. Dr. Lai happen to be one of these times. I met him for the 1st time May 2021. After 6 min in the room, I felt like I knew him forever. His personality, his knowledge just overwhelmed me. He thought out of the box which gave me hope I have not had for years. I was referred to him by a fantastic caring Dr. Donald Atkins. A perfect team if I ever met one. Amazing. Thanks for being there for me. Dr Tristian . I am looking forward to being a patient from now on.
Dr. Tristan Lai, the Chinese-American Cary Grant. Besides his excellent bedside manner and calm, caring personality, his exams and procedures have been thorough and, unlike so many other doctors, he asks questions and listens to my answers. Yesterday, he gave me some spinal shots for some worn, slipped disks and pinched nerves. I know that it's too early to tell if the shots will be effective, but it's not his fault if my back is too jacked up to respond to this treatment. He and his team got me in and out within just a couple of days quickly and efficiently, pain-free and problem-free. I highly recommend Dr. Lai to anyone beginning to explore what to do about their back pain.
I left the VA Health care system due to very slow service. My back injury situation was very severe and I was in constant pain. He took my insurance and had spine injections immediately. Dr. Lai is a strong supporter of our Veteran community and I hold him in high regards for his personal and professional work ethic. I highly recommend him for all your pain and wellness needs.
Dr. Lai is the BEST in his field! Individualized care!! Doctor Lai and his staff know and take care of fellow veterans and their families. He understands the complexities of pain patterns and how to best treat the individual person.
I have had multiple SI joint injections with Dr. Lai. He has always been informative, thorough , patient, and kind. He always answers any questions I have no matter how small. I have lived with chronic pain for many years, but great Drs such as Dr Lai make it a little easier to bear. I recommend him to any one in need of a pain management specialist!
Dr. Lai administered several knee injections to both of my knees, after a referral from my Primary. He was excellent, relief was immediate. Took all the time necessary, always on time, very personable and attentive. Staff is wonderful as well, insurance issue cleared up immediately by Claudia. Highly recommend
Dr. Lai gave me a spinal injection and a hip injection. He was very professional and informative regarding both procedures. Additionally, in my follow up appointment, he took all the time I needed for answering my questions. Highly recommend him!
I had two spinal injections with dr Lai and his team. They were awesome. They were patient and kind. They took care of me very well
Dr. Lai is a very sensitive and caring doctor, who gives thorough examinations before making any decisions. He is therefore very effective in his treatments.
Dr. Lai is a wonderful and caring Pain Doctor. I wish he was in private practice instead of the military healthcare system. The lower ratings for appointments & promptness is directed towards BAMC and their very long wait schedule.
Dr Lai took care of me while I was on active duty. Very competent and intelligent. He recommended that I do not take opiates due to the harm they could've caused me. You can't please everyone but he's great. I agree with the prior post. Beware quacks who throw narcotics at you and do procedures that are unnecessary. This doctor is not one of those quacks. See him with confidence. Thanks Dr Lai!
Want to speak with the doctor?